Get an Easy
Online Divorce in Randolph County, Arkansas
100% Court Approval Guarantee
Start a seamless divorce without a lawyer in Randolph County, Arkansas.
Using the Online Arkansas Divorce assistance service, you can get your uncontested divorce forms completed quickly without leaving home.
Divorce in Randolph County is Quick and Easy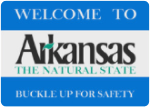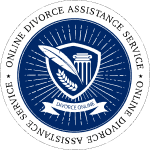 Filing for Divorce in Randolph County, Arkansas (AR)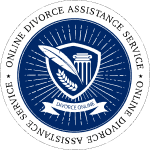 There are various methods available to arrange a divorce:
When an attorney provides full-service legal representation, they typically assist in resolving all divorce issues from start to finish. This may include dealing with paperwork, negotiations with the second party and their legal representative, reviewing the agreements, and appearing in court on the client's behalf.
Divorce mediation is a non-competitive, confidential, and voluntary process in which the spouses meet with a mediator to discuss and resolve the issues in their divorce. A mediator is a neutral third party who cannot take sides or provide legal advice.
Collaborative divorce is a combination of traditional divorce and mediation. Both spouses have their own specially trained collaborative lawyers, but all four agree to work through the issues of the case without fighting in court.
• Unbundled legal services
Unbundled legal services or limited scope representation refers to the concept of an attorney handling only specific parts of a divorce case. This approach gives the client more flexibility and allows them not to overpay for what they can address themselves.
DIY divorce means that the person acts as their own lawyer, representing themselves and preparing for a court appearance.
Such a process is also called Pro Se divorce. It is allowed by the Arkansas Family Law but still is not recommended for contested cases.
To arrange a divorce without a lawyer, one has to go through the same filing procedure as for legally-assisted marriage dissolution and be well-aware of their responsibility to the outcome of the proceeding.
Thus, even in a simplified divorce case, you may need help with the paperwork to prevent mistakes and reduce unnecessary delays in the divorce process.
OnlineArkansasDivorce.com provides all the required court forms and fills them out according to the unique circumstances of each particular divorce case.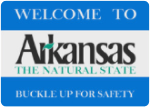 All Required Arkansas State Forms.
Arkansas-Specific Court Filing Instructions.
Unlimited Revisions for as long as your account is active.
Online Divorce in Randolph County, Arkansas (AR)
Online divorce is a stress-free and affordable way to deal with legal paperwork and prepare for a dissolution of marriage in Randolph County, Arkansas.
By taking advantage of OnlineArkansasDivorce.com, you can get your court forms completed without an attorney and save your time and effort.
Just provide your case details, and Online Arkansas Divorce will select and fill out the papers required for your particular divorce case in a matter of days.
We follow Arkansas Family Law and consider Randolph County courts' requirements to ensure that the forms are appropriately completed, and the judge will approve them with no problem.
The steps you should take to use the Online Arkansas Divorce services are:
Answer a few questions on the homepage and check if your case can be processed via OnlineArkansasDivorce.com.
Provide the case details our online divorce assistance service needs to complete your unique court forms package.
When your documents are ready two days later, we will notify you by email. Log in to your account and download the printable divorce forms in PDF.
Contact your local courthouse and file for divorce, following the step-by-step filing instructions we provide.
100% Court Approval Guarantee
All the legal forms we provide comply with the requirements of the Arkansas Judiciary, and we monitor all additions and amendments to laws to share only the relevant documents and fill them out correctly. Thus, the Online Arkansas Divorce assistance service can guarantee acceptance of the completed forms by the circuit court clerk's office.
Welcome to your online Arkansas divorce guide
Provide your case details
2
Customer Testimonials
My divorce is final. It went smoothly, and I can't thank OnlineArkansasDivorce.com enough. This paperwork drafting service made the very first step of the divorce process effortless and seamless for me. I got my ready-to-file court forms in a couple of days, and I had no problems when filing them in the court clerk's office.
Thank you for helping me prepare my divorce forms and file them with the court so quickly! I'm pleased with the price and service and would highly recommend Online Arkansas Divorce to anyone attempting a Pro Se divorce in Arkansas.
This online divorce service allowed me to get my divorce forms completed quickly and easily. I could move at my own pace, answering an online questionnaire, without having to depend on a lawyer's or court clerk's working hours. And I received my ready-to-file papers two days later after I completed the questionnaire. Excellent service!
Highly recommend! The paperwork drafting service is very prompt and effortless to deal with. It is all done online via an account where you can easily enter the required information when and where it is comfortable for you.
Online Arkansas Divorce offers a brilliant solution to the paperwork problems, which will be appreciated by everyone who doesn't want to waste time on red tape. I got my court forms completed two days after answering an online interview, and I just needed to print and sign them. Finally, the circuit court clerk approved them with no hassle.
Thank you for your help! I completed the whole process in a couple of months, but OnlineArkansasDivorce.com prepared my divorce forms in only two days. I did not expect it to take so little time! Besides, I should add that my papers were approved in court with no hassle. Nothing needed to be changed or edited.
Online Arkansas Divorce is a really efficient and reliable service when you need to deal with overwhelming divorce paperwork and want to save your time. Everyone with uncontested divorce can enjoy this website and get the filled-out divorce papers in only two days.
Got divorced! Everything went smoothly, not least through the help of Online Arkansas Divorce. Fantastic service! I enjoyed fair pricing with no hidden fees, a user-friendly website, prompt support, and a swift process. If you are arranging a DIY divorce in Arkansas, you should think about this option.
It was an excellent experience, from start to finish. I would undoubtedly recommend OnlineArkansasDivorce.com to anybody preparing for an uncontested divorce without an attorney. This service helps to complete all the required divorce forms as soon as possible, and you can be sure that the papers are relevant and the court will approve them.